Vehicle Routing")?> The vehicle routing group works on solutions for real world vehicle routing problems and supplies algorithms for the disposition system "ProfiTour++" developed by our cooperations partner "Profi.S GmbH". In practice there are many complex side constraints such as heterogenous vehicle fleets, time-dependent driving times, multiple-depot-planning, time windows (which often have fuzzy boundaries), on-line disposition (new orders are given or orders are changed during the planing phase), pick-up-and-delivery orders etc. It is very difficult to find exact solutions for these complex real world problems.
The group is engaged in developing heuristics for different practical vehicle routing problems. Currently we are focussing on cluster-first route-second heuristics. In the last time we also started to deal with the integration of column-generation approaches into these methods.
Another field of research interest are algorithms for vehicle routing problems where the exchange of freight at transshipment points is allowed. This work is supported by the Alfried Krupp Stiftung.
The simulated trading heuristic was developed to solve routing problems with time windows and is now also applied to other combinatorial optimization problems. We have been working on a matching based algorithm to solve pick-up-and-delivery problems with time windows for on-line disposition of fulload-orders.
Since April 1991 the ZAIK cooperates with the "Profi.S GmbH" in Remscheid. Common research and the development of mathematical algorithms in the area of Operations Research and Logistics are the aims of the cooperation. Implementations for vehicle routing and depot planning problems have been realized successfully for several industrial partners.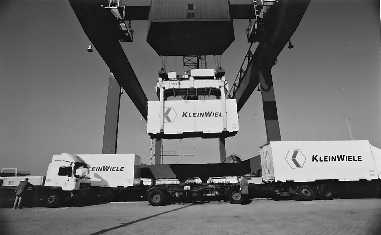 The german department of education, science, research and technology (BMBF) funds the project "Optimale Linienführung und Routenplanung im Verkehr" (optimal route planning in the traffic field, OptiLRV), which is part of the scientific BMBF-program "Application oriented joint projects in mathematics".

Presentation of the OptiLRV-Results
ZAIK-Publications on vehicle routing and the vehicle routing problem
Some Links

Contact:")?>Frau Teuner
Tel.: 0221/470-6030
Fax: 0221/470-5160
contact@zpr.uni-koeln.de